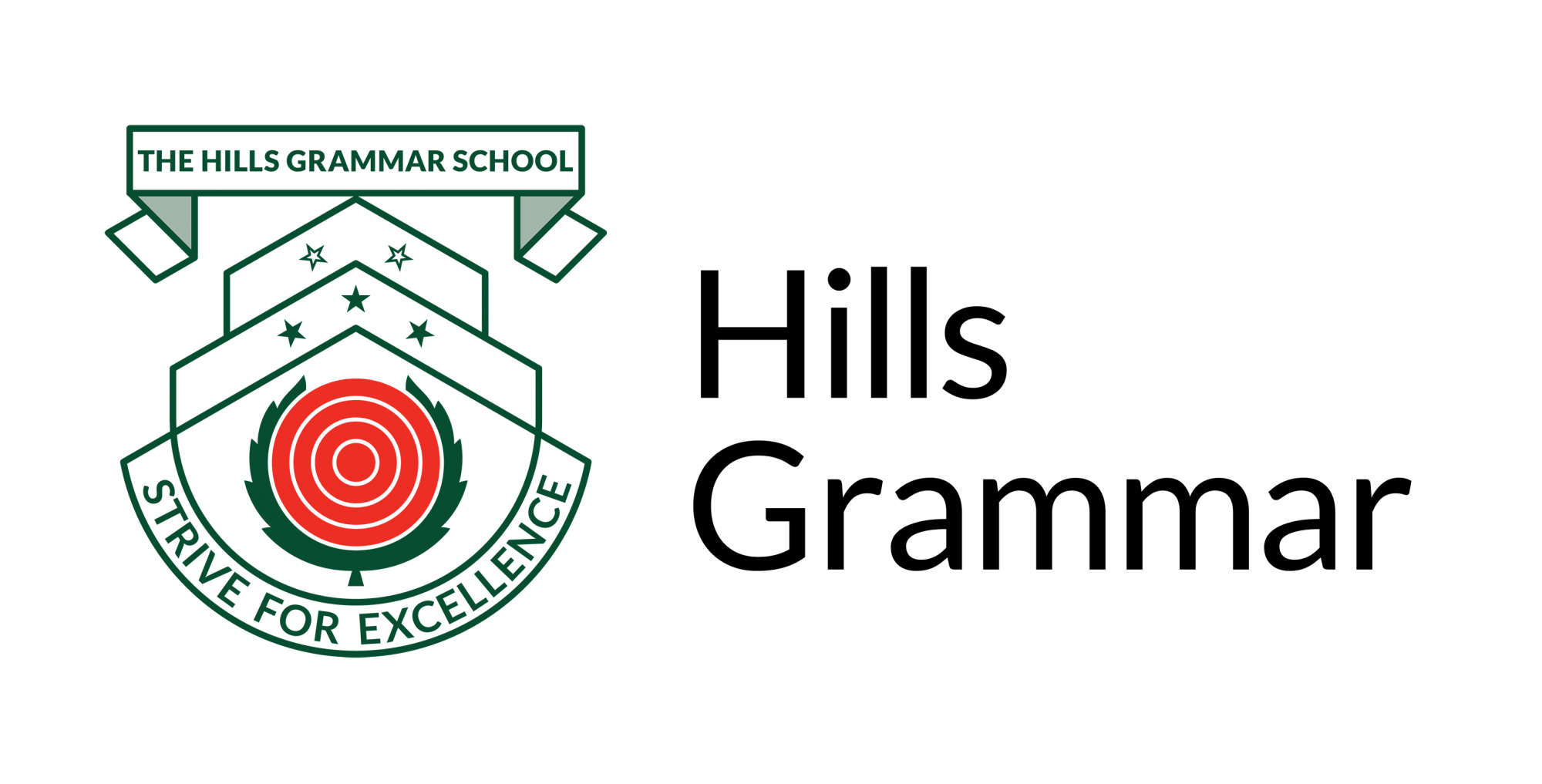 The Hills Original Award
Started in 2015, the Hills Original Award celebrates the achievements of our Graduates. Recipients are leaders in their field and embody the School values of Respect, Integrity, Service and Excellence.
Joel's talent and love of Drama was evident from the beginning of his journey through Hills Grammar where he took every opportunity to participate in musical and drama productions. Not long after graduating from the University of Western Sydney's Drama School in 1994, Joel was cast in the 1996 Sydney Theatre Company's production of Nick Enright's Blackrock. His stage career blossomed with many outstanding STC and Bell Shakespeare Company performances. Joel and his brother Nash founded Blue Tongue films, which became a vehicle for Joel's contribution to Australian movie industry as a writer, actor and producer. In 2002 Hollywood called and provided Joel with a huge range of characters to play, nominations for the Golden Globe – Best Actor as well as one for the Directors Guild of America - Outstanding Directing. In exhibiting Hills Grammar values of respect, integrity, excellence and service, Joel is a true Hills Grammar Original.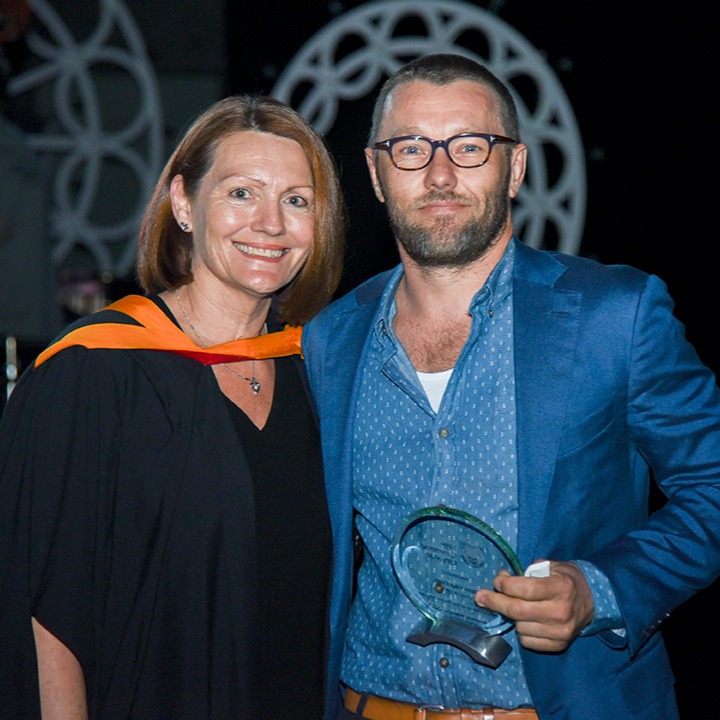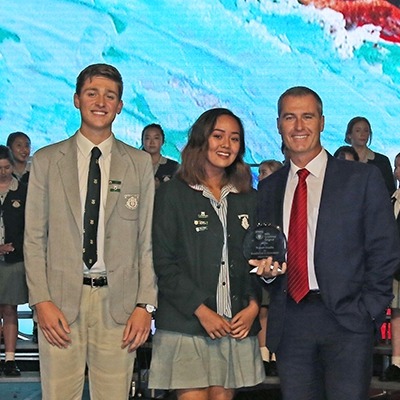 Robert's career in journalism commenced in his early teenage years on the inaugural committee of the Hills Grammar Gallimaufry and Chief Editor of ACCENT. In 1988 he was awarded a high distinction in the Sydney Morning Herald Young Writer of the Year Competition. Robert studied Communications and French at Macquarie University before beginning his journalism career in regional television in Wagga Wagga. Robert's career has taken him to London, Melbourne and Sydney where he is currently a senior reporter with Network Seven. Robert is a dual Walkley Award winning journalist with a reputation for toughness, integrity and a strong sense of justice; a fitting recipient of the Hills Original Alumni Award.
Delta attended Hills Grammar from Year 1 until Year 11 when she signed with Sony Music Australia. Her first album 'Innocent Eyes' in 2003 was one of the highest-selling debut albums in Australian history and Delta became the first-ever artist to have five #1 singles on the Australian charts from a debut album. Delta was named the ARIA Albums Artist of the Decade in 2010. Since then, Delta has achieved 17 Top-10 hits, four #1 albums, and over 8 million records sold worldwide. Her sold out arena tour saw Delta become the highest-selling Australian touring artist in 2016. In 2015 and 2016, Delta played in the role of Grizabella in Andrew Lloyd Webber's iconic musical Cats and from 2011, appeared as a coach on the highly rated TV Show, The Voice, Australia. Delta supports a number of charities and foundations across Australia and in 2018 the Delta Goodrem Foundation will be launched. Delta's story of excellence, resilience, passion and philanthropy continues; a worthy recipient of the Hills Original Alumni Award.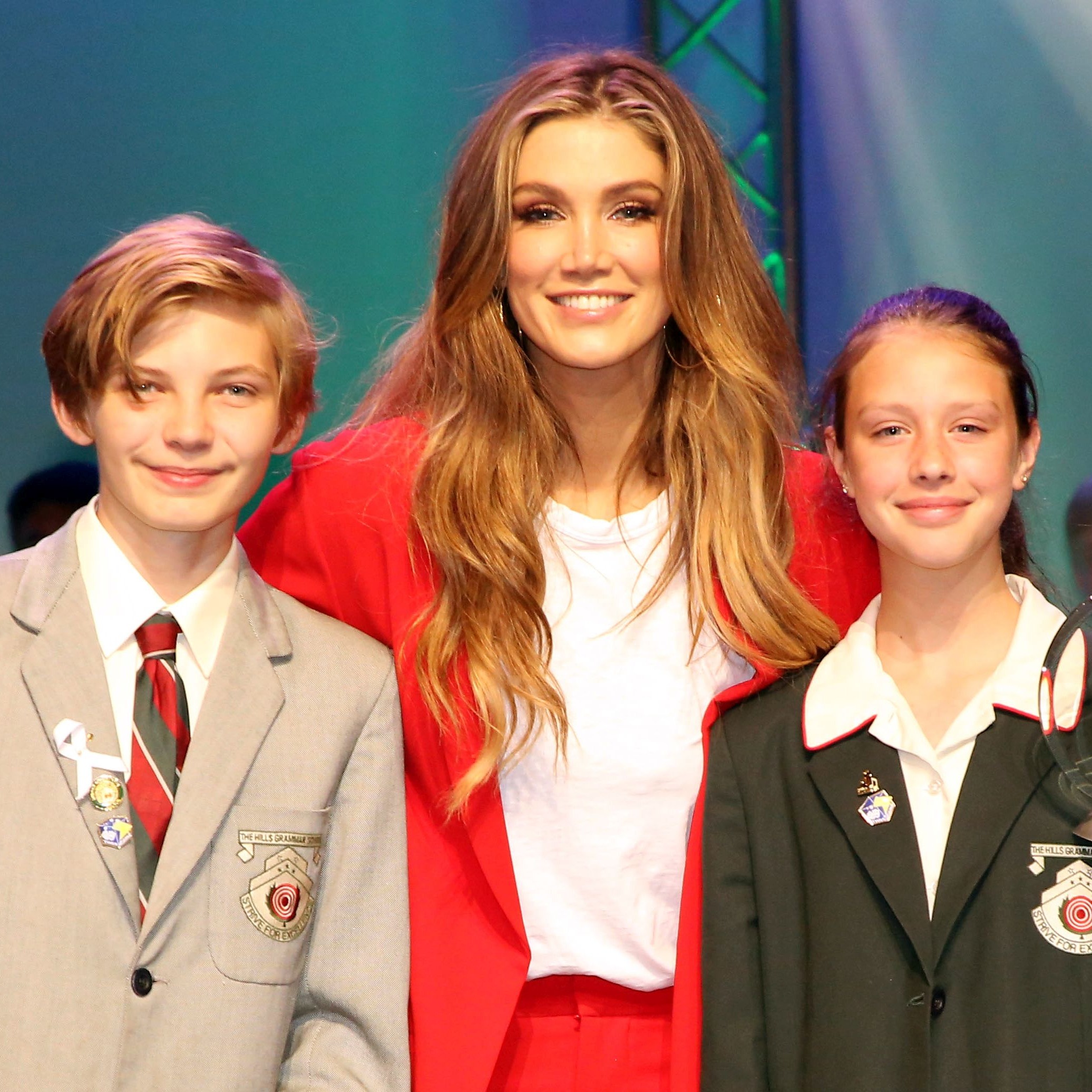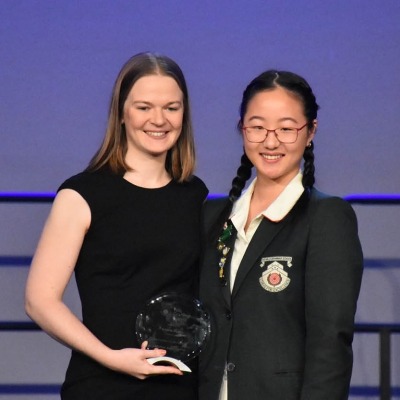 Amelia studied a Bachelor of Science in Biology at Macquarie University where she has completed a research scholarship at the Macquarie University Hospital examining the biochemistry of brain blood vessel abnormalities. It was here that she developed a passion for microbiology and infectious diseases. In 2012, she undertook an Honours research project at the University of Technology, Sydney. Her Honours project in biomedical research characterised the Australian Epidemic Strain 1 of Pseudomonas aeruginosa, a chronic bacterial lung infection in cystic fibrosis. She was awarded first class Honours and the Dean's Merit Award for Academic Excellence. In 2013, Amelia undertook a Doctorate of Philosophy in bacteriology characterising explosive cell lysis in Pseudomonas aeruginosa. Her PhD was supported by an Australian Government Postgraduate Award Scholarship and a Research Excellence Scholarship awarded by the University of Technology Sydney. Amelia is a valued speaker at conferences in Australia and abroad with her work published in the scientific journal Nature Communications in 2015. In 2017 Amelia was awarded her PhD and her thesis was nominated for the Chancellor's Award for the best doctoral thesis submitted at UTS in 2017. After completing her PhD, Dr Hynen moved into the field of public health. In 2017 she commenced a dual Masters of Public Health and International Public Health at the University of New South Wales. During this time she worked as a research assistant at the School of Public Health and Community Medicine at UNSW, examining immunisation coverage in Indigenous populations in Australia. Before graduating from her dual Masters with excellence, Dr Hynen interned at in the epidemiology department of the Global Influenza Programme at the World Health Organisation in Switzerland. For six years Dr Hynen has worked at UTS as a teaching associate for undergraduate microbiology and epidemiology practical classes and has lectured on microscopy techniques. She currently works as a researcher at Policy Cures Research, a not-for-profit organisation funded by the Bill and Melinda Gates Foundation. Her work involves reviewing the science of grants and funding focusing on product research and development for neglected tropical diseases.
Rebecca graduated from Hills Grammar with outstanding results and commenced a Law degree at Sydney University. It was not long before she realised her real passion was for Business and Marketing. By the age of 22 Rebecca co-founded Sydney's largest independent digital advertising and customer experience agency and at 27 she was the youngest Managing Director in her field. As Chief Marketing Officer for ME, she led the Product and Customer Experience teams, and oversaw ME's very successful external and internal rebranding project. During her time at ME, Rebecca was voted #12 in the top 50 CMOs in Australia.Hills Grammar's 1992 Vice-Captain, cites the foundation of her success was, in part, due to her time at Hills Grammar where 'Creativity was the currency of the day' and her passion for the Humanities was nurtured by extraordinary teaching. In 2018 Rebecca, as CEO of Flexigroup, became one of only 14 women to head ASX listed companies - a reflection of her ability to lead with empathy, strength and creativity. Rebecca's achievements in the world of Business makes her a most worthy recipient of the Hills Original Alumni Award.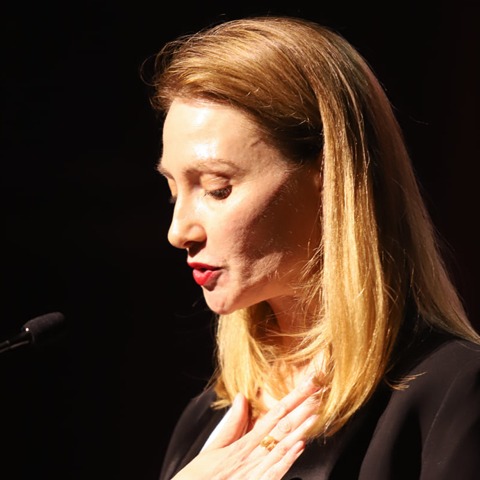 2020 | James Dive
James is an internationally celebrated installation artist, director, and designer. His interdisciplinary practice is known for a strong conceptual bent, fused with a healthy disregard for established creative boundaries. He graduated from Hills Grammar in 1996 and quickly went on to study a Bachelor of Design (Visual Communication) at the University of Technology, Sydney. After graduating he worked as an art director at Publicis Mojo in Sydney, before he was headhunted as an Art Director for Grey London. Two years later he was offered a job at The Glue Society, a leading creative collective of designers, writers and directors based in Surry Hills, Sydney. He rose to become a creative partner before he left to found his own company, Scoundrel Projects, in 2016. He still works there at his studio in Chippendale. He is a highly regarded and awarded artist who embraces public art, installations, design, film and architecture. The Guardian wrote he was the 'highlight of Miami Basel'. He is a sought after keynote speaker and was chosen for the cover of 'Wild Art', a Phaidon publication celebrating artists who challenge the art establishment. Despite a very busy work life he has embraced philanthropy and gives back to the community and regularly speaks in schools, including Hills Grammar, helping students learn how to craft ideas.
2021 | Rashmi Chary
Rashmi's passion for working with vulnerable and marginalised groups, and assisting them to access justice, is at the core of her life and work since she was a student at Hills Grammar.
Whilst studying Law and Communications at University she co-founded a student collective called SWEATS (students wanting to eliminate apparel and textile sweatshops).
In her role as a Refugee Caseworker with Amnesty International, Rashmi worked with high trauma clients from a range of countries, became a legal intern at the United Nations Assistance to the Khmer Rouge Trials and coordinated the establishment of a legal clinic for people with disabilities in the Solomon Islands.
Rashmi's work takes her to many remote communities and she is currently working with the United Nations Development Programme as an Access to Justice Officer with the Solomon Islands Access to Justice Project.
Rashmi cites her Hills Grammar education as pivotal in realising her human rights dream by cultivating a strong sense of civic duty, creative thinking, humility and knowledge-seeking while striving to do one's best.